BMW - The Next 100 Years
Is BMW still relevant in 2019?
[editorial by Rachelle Tilsley]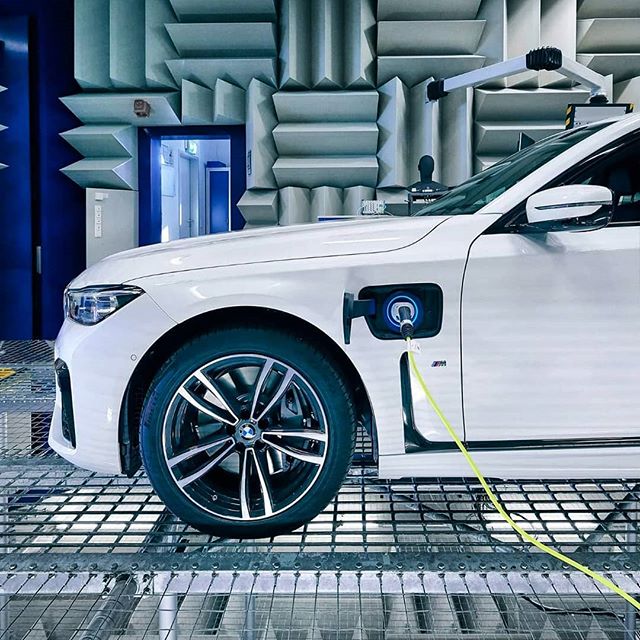 The subject of what's been happening to BMW's sustainability focus over the past five years, since they released the fully electric i3, is often debated.
With the release of the i3, they had the lead on their competitors as an electromobility pioneer. Then they seemed to fritter that away with a lack of progression, while other manufacturers charged on ahead.
But is that really the case? Let's take a closer look at BMW.
BMW eDrive
BMW began their electrification programme well before the release of the i3. It started right back around the time of the last truly global recession in 2009 when automotive manufacturers were stung hard. People don't buy cars during recessions and so the majority of auto OEMs concentrated on spending less and selling more. BMW took the opposite approach. Slowing car production back to the bare minimum, they instead invested in R&D. It was during this period that they developed the electric drive backbone with the intent to deploy a lineup of electric cars.
Depending on who you ask, the i3 is either a success or a failure. Many claim that it did not deliver what the customers wanted. Others say that with only 150,000 units built to date, it wasn't the sales success that BMW needed to progress its electrification programme.
But let's look at the facts. While BMW currently have only one fully electric vehicle, they do have the widest range of electrified cars in the world. And many of these are plug-ins rather than just hybridised fossil-fuel cars.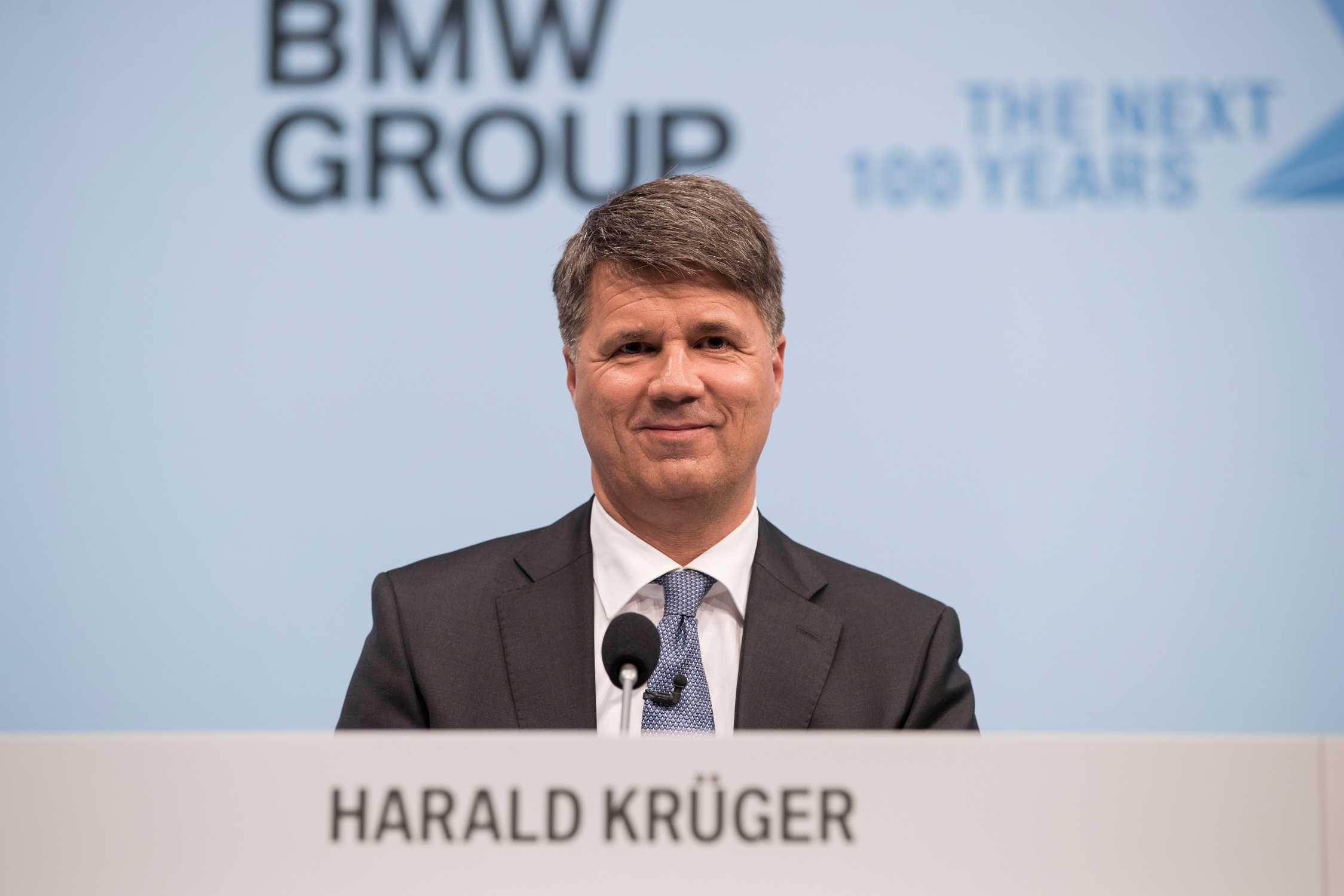 EV purists may claim that plug-ins and especially, traditional hybrids don't count. But here's what the Chairman of the Board of Management of BMW AG, Harald Krüger, has to say about that.
"Technological openness is key to being prepared for the regulatory requirements and customer wishes in different markets. The introduction of alternative drive trains is proceeding at a different pace in different markets. Our market is global. We don't want to tell people what to do.
"Technology openness also means continuing to improve our already efficient combustion engines. We are systematically driving e-mobility with both fully electric vehicles and plug-in hybrids, and investing in new technologies such as fuel cells. We believe it would be a mistake to rely on just one technology, as that could jeopardise prosperity in Germany."

Okay, so we have the head of BMW telling us that profit over the environment is driving their company. It is a predictable attitude from a large corporate, but it is also a realistic economically sustainable attitude, rather than an idealistic one.
Krüger adds, "We all have a responsibility to ensure a world worth living in for our children."
Isn't that a contradiction? Lip service? No, I don't believe it is. BMW AG has been working on their electrification project consistently, and while the end result to date has not resulted in more than one fully electric vehicle, they are promised. By 2025, the BMW Group claim they will offer at least 25 electric models, half of them fully electric!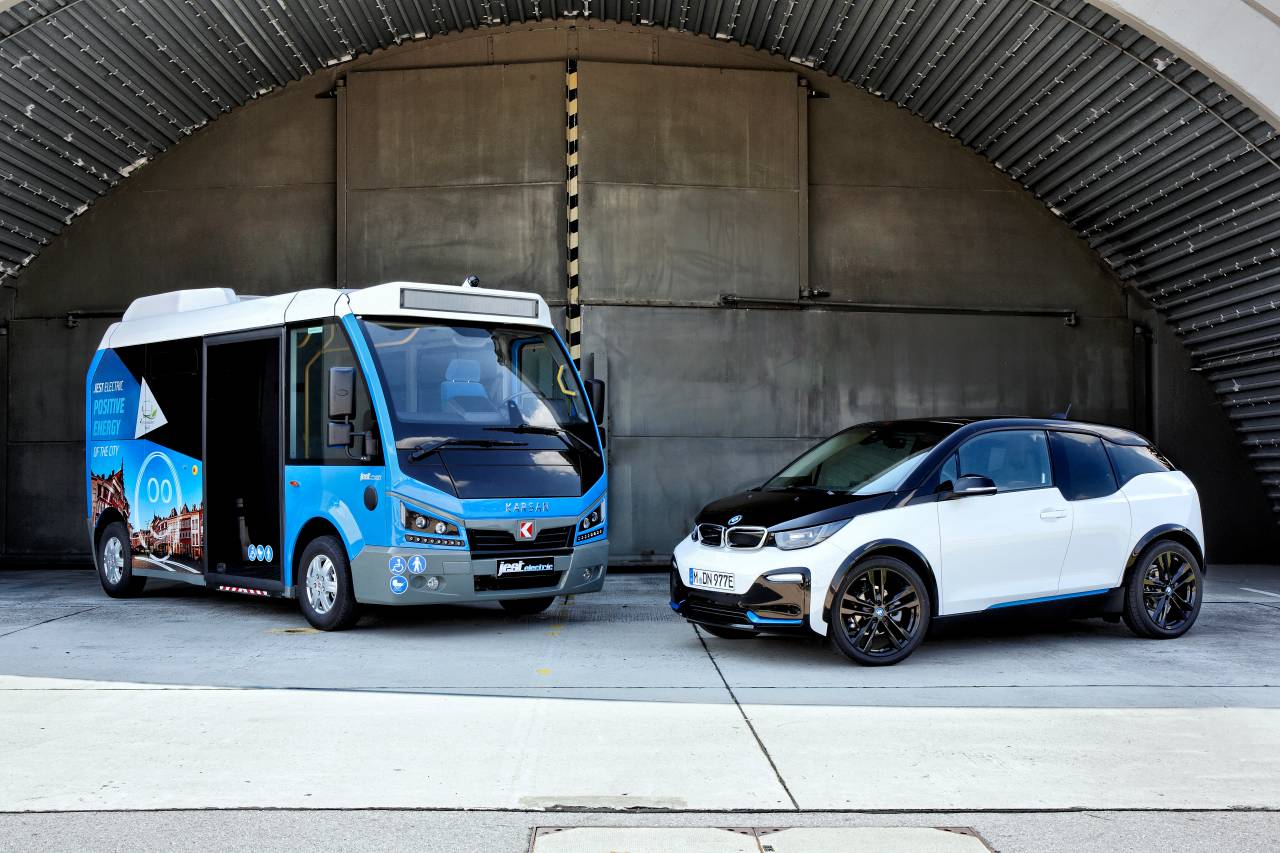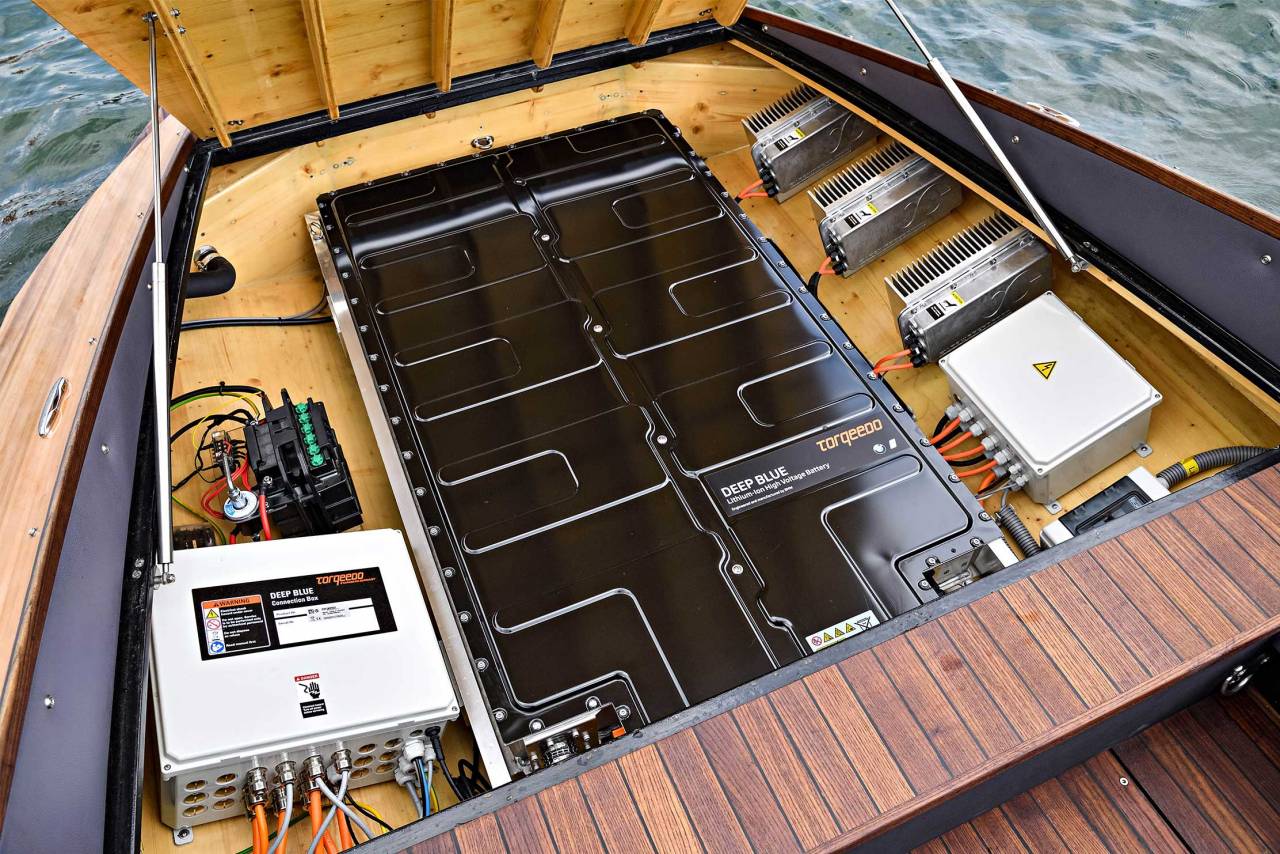 Rather than concentrating on pushing out new EVs, they have been busy slowly developing their plug and play technology, and pooling their know-how at the soon to be opened Munich battery cell competence centre. The result is a scalable modular design meaning they can be used flexibly at different production sites in any respective vehicle architecture. Currently, they have applied this technology to buses, boats, and scooters.
Alongside these new-tech more powerful batteries, they have been developing a complete Fifth Generation of the BMW electric drivetrain, which promises to further optimise interaction between the electric motor, transmission, power electronics, and battery.
A decisive advantage of this future electric drive is that the electric motor, transmission and power electronics are combined in a new and separate electric-drive component. With its compact design, this highly integrated new component takes up significantly less space than the three separate components used in previous generations. Its modular concept means that it is also scalable and can be modified for a wide range of different packages and performance levels, increasing flexibility and making it easier to install the new electric drivetrain component in different vehicle derivatives. Integrating the electric motor, transmission and power electronics into a single component uses fewer parts and therefore saves costs.
A further highlight is that the new electric motor does not require the use of rare earths, making the BMW Group no longer dependent on their availability.
E-Mobility is the new normal and BMW knows it
BMW knows that producing zero-emission cars is only half the battle against detrimental climate change, health disorders, dubious sourcing of metals, and general pollution. The other half of the equation is the production of vehicles – any vehicle whether ICE or EV.
EVs are often quoted as being worse for the environment during production than ICE vehicles. Personally, I think the data that supports that argument is flawed, as it generally takes in worst case scenarios with EVs while conveniently disregarding scenarios in ICE production, eg the need for platinum and/or palladium in catalytic converters.
The Leipzig assembly plant in Germany was a test case for clean production. It uses off the grid, wind-generated electricity to power its manufacturing process. In a country like Germany, which has a relatively dirty power grid, this makes a huge difference. But it's just one plant. BMW Group have 30 production and assembly plants in 14 countries.
Yesterday, BMW AG announced that they have set themselves a goal to purchase electricity for all locations worldwide exclusively from renewable sources from 2020 on. And we're already seeing that plan taking shape in parts of Europe.
Consumption of other resources has also decreased significantly: Since 2006, the volume of "waste for disposal" per vehicle has been reduced by 77 percent and process wastewater by 45 percent. A 63-percent decrease in solvent emissions was also recorded by BMW Group. Since all BMW Group vehicles released onto the market since 2008 meet the strictest recycling laws worldwide, around 95 percent of every vehicle can be recycled.
What was that thing that Krüger said? "We all have a responsibility to ensure a world worth living in for our children." Now that is beginning to make more sense.
Plug-in hybrids are both an important building block in ramping up e-mobility and a long-term requirement for customers who depend on flexibility, and in markets which don't have charging infrastructure.
In full disclosure I own a med-range BMW i3 REx. My trip last month of nearly 6500km around New Zealand promoting EV could not have happened without my car's petrol generator backup. Our network is just not quite there yet. I drove over 85% of the way on full electric, saving approx 1 tonne of CO2e, but creating <0.20 tonne. Could the trip have been done in a fully electric vehicle? Yes it could (and it was by others), but not in a price bracket for a car that I can afford. We're still a few years off that happening. New Zealand has a marvellous charging network, but BMW sells cars in 140 countries and only about 15% of those have fully delivering charging networks like ours.
So what are BMW's plans for fully electric cars?
By 2021 BMW plan to have five fully electric models available and double that by 2025. Three of these are already in advanced prototype form, having recently been seen in camouflage at an Arjeplog, Sweden test track.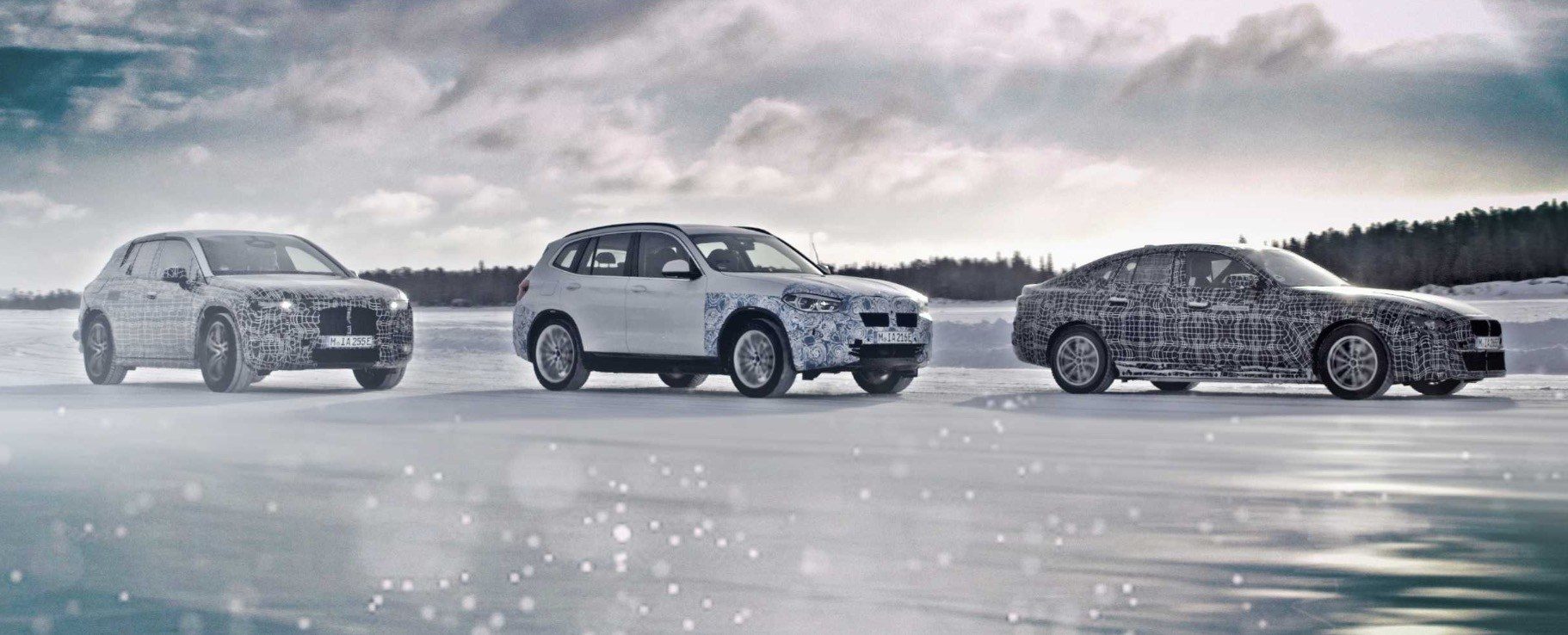 Here's what they've released about each of these three models.
BMW iX3
Sports Activity Vehicle
Production starting in 2020
Fifth generation BMW eDrive technology
Range 400 km
150 kW DC charging
To be produced for the entire global market by the BMW Brilliance Automotive Joint Venture at the Chinese production location in Shenyang
BMW i4
4-door coupe positioned in the premium mid-range segment
High level of ride comfort
Fifth generation BMW eDrive technology
Range of over 600 km
0-100 km/h in 4 seconds
Top speed 200 km/h+
Production at BMW Munich plant starting in 2021
BMW iNEXT
Proportions and dimensions of a luxury sports activity vehicle
Fifth generation electric drive unit and systems for level 3 automated driving
Range exceeding 600 km
Latest connectivity features
To be produced at Dingolfing plant from 2021.

Mini all electric
Classic mini shape and size
Possible Union Jack rear lights

BMW i3s 135kW motor

Battery 92 Ah - range 250 km

Unveiling likely to be imminent

Assembly Plant Oxford, UK in 2020
What else is the BMW Group doing?
[www.fiaformulae.com]
BMW has been a mainstay of Formula E since the championship's inception. Alongside providing the entire fleet of safety cars, the German car giant became a full manufacturer works team ahead of the 2018/19 season when it partnered up with Andretti Autosport.
BMW provided the Andretti outfit with technical assistance during the 2017/18 season, where Antonio Felix da Costa secured the team's best result of a sixth-place finish in the first race of the season in Hong Kong. Despite the promising start, the team went on to finish last overall in the championship with just 24 points. Now, with full backing from the manufacturer, the team will be looking to make an impact with its new Gen2 challenger, the BMW iFE.18.

At the time of writing this article halfway through the 2018/19 season, the BMW i Andretti team is in 6th place, with the seasoned Portuguese driver Antonio Felix de Costa and British newbie Alexander Sims behind the wheels. In the Drivers Standings, da Costa is in 4th place, having secured a win, a second and a third place to date.
BMW i just blew the lid off the Formula-E Safety Car
What happens when you launch a shiny, new ABB FIA Formula E Championship Safety Car in the supercar capital of the world? The answer comes in the shape of the new topless BMW i8 roadster, which takes the title as the world's first open top Safety Car.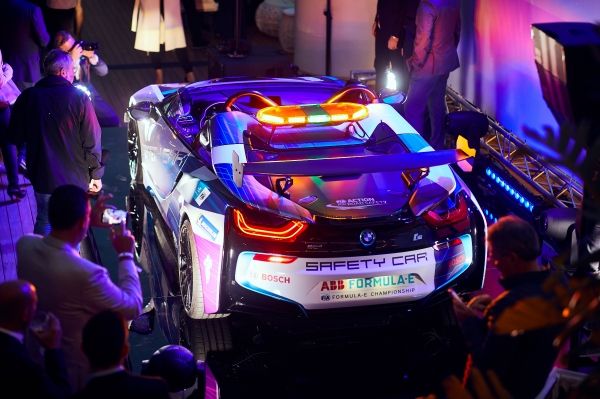 Monaco, 10th May 2019. BMW i8 Roadster Formula-E Safety Car, launch, presentation, Yacht Club de Monaco.